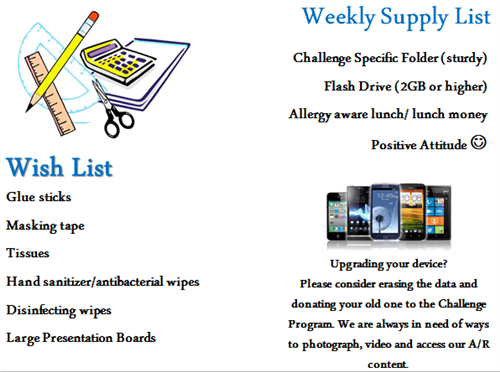 Students may wish-
to keep and carry it all in a little drawstring bag.

to bring a jacket, sweater, or sweatshirt as rooms are often cooler than they may be used to in their home schools.
Please leave regular, full size backpacks at your home school.
They take up a lot of space in the classrooms.
Please- no Nutella, peanut butter, candies or baked goods that contain peanuts or tree nuts.
It is important that each student is prepared for each class.
This includes supplies, lunch and homework.