PRESCHOOL REGISTRATION - STUDENTS WITH IEPS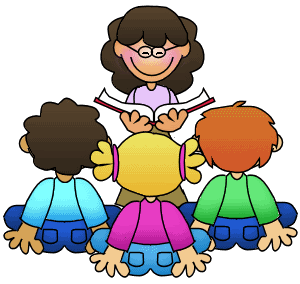 PRESCHOOL REGISTRATION REQUIREMENTS
For Students who are eligible as a preschool child with a disability
The following items are required when you appear to register your child:
PROOF OF AGE – bring a certified birth certificate from the Bureau of Vital Statistics with a raised seal. Baptismal certificates, hospital notices and photocopies are not acceptable.
Your child must be 3 YEARS OLD before he/she begins the program
2. PHYSICAL EXAMINATION – State statute 18A:40-4 requires all Kindergarten students to have a physical examination by a physician. Download the Universal Health Record and bring it to your physician. Your physician will complete this form upon the conclusion of your child's physical. This physical examination and completed report must be submitted to the school within 30 days of initial entrance. If you already have a copy of your child's most recent physical, please bring it with you to registration.
HEALTH HISTORY FORM

IMMUNIZATION RECORD – bring a copy of your child's immunization records consisting of dates of Primary Series and booster doses. N.J.S.S.C. Chapter 14 requires that immunizations must be complete and up-to-date otherwise, the student may be excluded from school. Please bring completed and signed immunization form with you to your in-person registration at your child's school.

SETTLEMENT AGREEMENT AND/OR COURT ORDERS (If Applicable) – This requirement only applies in situations regarding parental rights, limitations due to divorce or separation.

STUDENT REGISTRATION FORM

PARENT CONSENT FORM for Publication of Student Photo/Information on the Internet -Download an informational copy for review only. If you do not want your child to be included, you will be asked to send a letter to your child's teacher and principal/supervisor of your child's school.
EMERGENCY CONTACT FORM - Indicate individuals who have agreed to accept your child during an emergency school closing in your absence. Your child will ONLY be released to the person(s) listed on this form.

PROOF OF RESIDENCY – bring any two of the following items.
- Mortgage/Deed or copy of Lease Contract (if renting)
- A recent utility bill (two recent utility bills if renting)
OR
- Property Tax Bill (if you own your home)
10. AFFIDAVIT OF RESIDENCY FORMS:
Parent/Guardian Affidavit of Residency (new form)

Host Family Affidavit of Residency (replaces Affidavit of Residency)


This form is to be used where a family is residing with extended family / friends in Old Bridge. In a case where the students and their parents move in with family members in Old Bridge, and those family members are renting the home in which they live, you would need both the Host Family Affidavit of Residency from the family; and the Landlord Affidavit from the landlord.

Landlord Affidavit of Residency Complete this form if:

The Landlord Affidavit is to be completed by the landlord or non-family individual who owns/manages the address that the family is using for admission to Old Bridge Public Schools in the following instances:

the child and his parent/legal guardian are residing in a dwelling managed by a landlord in Old Bridge when there is no written lease, or

the child and his parent/legal guardian have submitted a Host Family Affidavit of Residency and it is determined the Host Family rents / leases the Old Bridge home in which they live.
11. SIBLING FORM
12. PRESCHOOL EXPERIENCE FORM
13. HOME LANGUAGE SURVEY
14. ACCEPTABLE USE OF TECHNOLOGY FORM