ELEMENTARY SCHOOL COUNSELING PROGRAM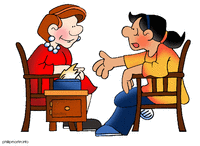 The Elementary School years set the tone for developing the knowledge, attitudes and skills necessary for children to become healthy, competent and confident learners. Through a comprehensive developmental school counseling program, counselors work as a team with the school staff, parents and the community to create a caring climate and atmosphere. By providing education, prevention, early identification and intervention, school counselors can help all children achieve academic success.
During the 2001-2002 school year, Old Bridge Public Schools received federal grant monies to implement an Elementary School Counseling Program. Five counselors were selected to help develop and implement a comprehensive, developmental program. After the Federal grant expired, the district incorporated all five Elementary Counselors into the General budget. In 2009, the district was awarded another federal grant and added three additional Elementary Counselors. To date, these counselors have modeled the delivery of services to Old Bridge students on the National School Counseling Model that ensures that all children are eligible to receive services.
Elementary Guidance Counselors