TUITION PRESCHOOL INFORMATION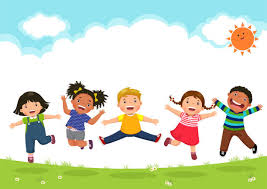 TUITION PRESCHOOL - AM, PM, AND FULL DAY
PRESCHOOL LOTTERY APPLICATION 2020
PLEASE SEE OUR FLYER BELOW FOR OUR INFORMATION SESSION.
APPLICATIONS FOR PROSPECTIVE TUITION STUDENTS (2020-2021)
APPLICATIONS ARE ONLY BEING ACCEPTED ELECTRONICALLY VIA THE INK ABOVE UNTIL FEBRUARY 1, 2020.
THE LOTTERY FOR PLACEMENT WILL BE HELD ON FEBRUARY 6, 2020 AND FAMILIES WILL BE NOTIFIED VIA E-MAIL.
The Old Bridge Township Public School District offers an integrated preschool experience for residents of the community who are 3-4 years of age on or before October 1, 2020. The program seeks to provide a safe and nurturing learning experience in which children can play and learn. Children are immersed in a variety of planned activities that promote readiness skills, language and social/emotional growth.
The Integrated Preschool Program is held five days a week at both Glenn and Southwood Schools. We offer AM sessions (8:50-11:15), PM sessions (12:50-3:15) and full day sessions (8:50-3:15).
The monthly tuition fee for the 2019-2020 school year is $305 for half day and $680 for full day.
The daily schedule includes circle time, small and large group activities, centers, snack, and teacher facilitated play time. The class may also participate in related arts that include gym, music and art, as well as play outdoors when weather permits. Learning activities are based upon the New Jersey Department of Education's Preschool and Teaching Learning Expectations and are responsive to the individual needs and abilities of each child.
The classes will be taught by a dual certified teacher in Special Education and P-3 General Education. Paraprofessionals will provide additional instructional support.