OBTPS WEEKEND DIGITAL UPDATE - OCTOBER 23, 2020
We have completed our second week of reentry with in-person learning. We are thrilled to have students and staff back in our buildings. Beginning Monday, our 4th, 5th, and 6th grade hybrid learners will return, along with additional staff members entering our buildings. Please take a minute to review the information below and view our middle school reopening video.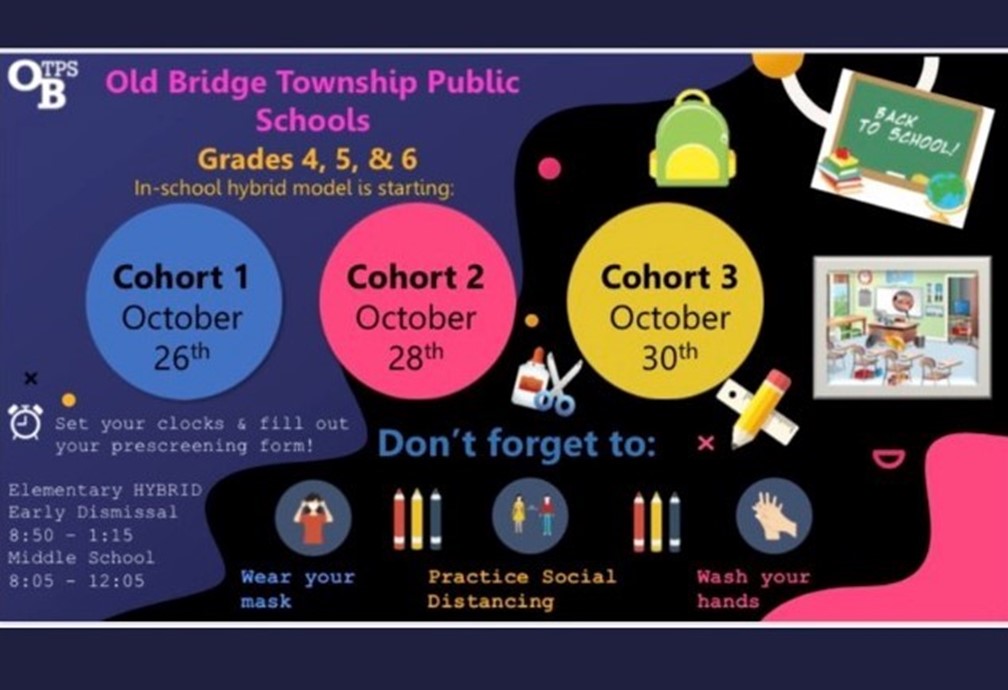 Our district staff continue to be available Monday through Thursday from 6:30-7:30 PM through our Night School offering. This service is accessible through grade level links found on our website.
In addition, our technology experts continue to assist our staff in providing resources to support our hybrid learning platform. #EdTechOB hosted a hybrid learning webinar with 140 plus staff members in attendance this past week and will continue to host webinars weekly, moving forward. The technology department outfitted an additional 100 plus classrooms with the technology to support our hybrid learning platform. We are ready to welcome our students next week.
If you require assistance with a device or connectivity, please reach out to our technicians using obtechs@obps.org.
Please remember to report close contacts with a COVID positive individual and travel to your school nurse.